Busbar
---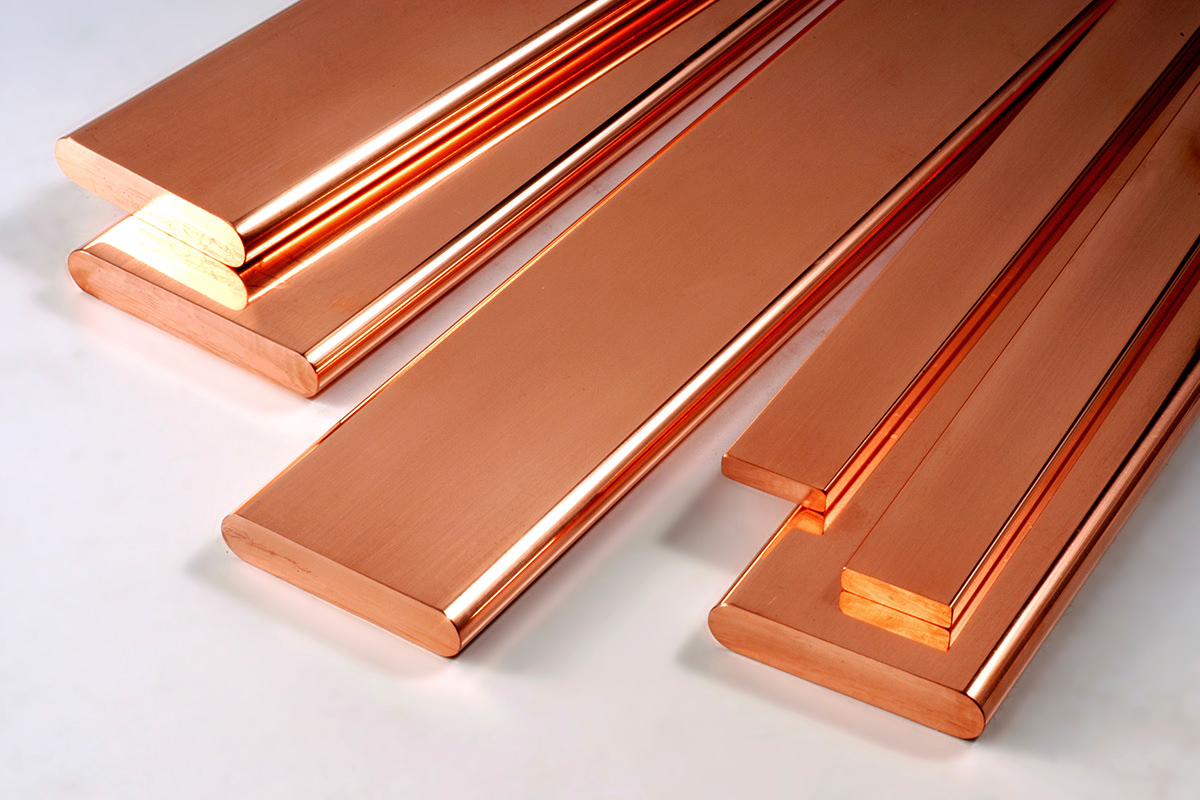 Excellent electrical and thermal conductivity Good workability, drawability, corrosion and weathering resistancy Applicable to distribution panels
---
Copper busbars are available in two groups: Round edge and full Round edge.
manufacturing dimensions range from 2x20 to 20x125 with length of 210 meters.
DIN 1787
Copper - Half-finished Products.
DIN 1759
Rectangular Bars of Copper and Wrought Copper Alloys, Drawn, with Sharp Edges; Dimensions, Permissible Variations, Static Values.
ASTM B133M-93A
Specification for Copper Rod, Bar, And Shapes Metric
JIS H 3250
Copper and copper alloy rods and bars